Trouble Drying Yourself Off After Showering?

Get Mobility Towel Now
DO IT YOURSELF WITH MOBILITY TOWEL
We are excited to bring a new solution to an old problem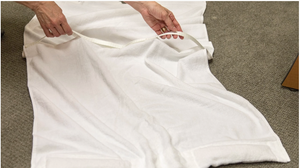 WHAT IS MOBILITY TOWEL?
The Mobility Towel is a revolutionary new weighted bath towel with handles that helps anyone who struggles drying themselves after bathing.
Most of us know or care for a loved one who at one point in their life had difficulty reaching their legs, back, or feet to dry themselves off.  Mobility Towel is the solution. Some users may only need Mobility Towel for a day and others for a lifetime.
Learn More About Our Product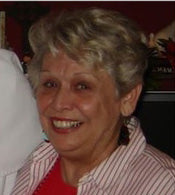 OUR STORY
Kay "Happy" Quinn
The inspiration behind Mobility Towel  
Mobility Towel was born out of a daughter's love and desire to help her mother regain her independence and dignity after bathing. Kay suffered from Rheumatoid Arthritis and Kathleen was determined to help her dry herself without assistance.  Although Kay has passed away, her unbreakable spirit and positive attitude lives on in the lives she touched and the product she helped bring to life - the Mobility Towel .
More About Us and Our Story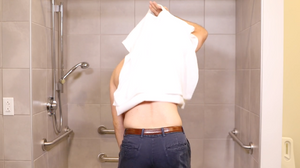 DESIGN FEATURES
The sewn on handle is designed to grasp or slide your wrists through.
There are two permanently embedded three ounce weights on one end of the towel. This allows the towel to easily drape over the legs or back providing contact with the skin so legs and back can be dried without bending or reaching. The smooth, flexible weights also allow for easy drying of your feet and toes by rubbing your feet and toes over the weights. The towel is washer and dryer safe.
MOBILITY TOWEL IS EASY TO USE!
GET MOBILITY TOWEL NOW!
Innovation of Mobility Towel
Sometimes good ideas come in simple packages. We created the Mobility Towel to solve a basic problem. Now people who experience difficulty bending and/or reaching to dry their back, legs, and/or toes can dry themselves without straining. Mobility Towel now helps those complete what was once a basic task: drying off after bathing without difficulty.
Don't take our word, Here's what our customers say:
"I'm always looking for ways to adapt to stay as independent as possible. Mobility Towel is a product you don't realize will make a major difference until you try it.  It allows me to dry hard to reach spots with ease. No help needed and problem solved."

Sandra, St. Louis, MO (Rheumatoid Arthritis)
"I have never been able to dry my back without help until now. That towel with weights is the best 'drying off' I have ever had."

Phil, St. Louis, MO (Stroke)
"Whether a patient has MS, RA, or has had a recent injury, surgery or a stroke, Mobility Towel will help them in drying areas of their body without assistance." 

Kristen, Philadelphia, PA (BSN, RN)
"Mobility Towel is one of those treasures you don't  know you need until it comes to your attention.  And once you have it, you can't imagine bathing or showering without it."

Penny, St. Louis, MO (Caregiver)
"The Mobility Towel is innovative and fills a need for many resident who have difficulty drying themselves after bathing."

Kelly Andress, President, Sage Senior Living Community, Philadelphia, PA
"This towel is awesome! Mother used it after hip surgery (not once but twice) and it was one of the best post-op tools. No bending and was freely able to dry herself off. I highly recommend!!!"

Keishauna, St. Louis, MO
"The towel works well. It allows me to dry my back without pain in my shoulder and also works well to dry my legs." 

Susan, St. Louis, MO (Shoulder Pain)